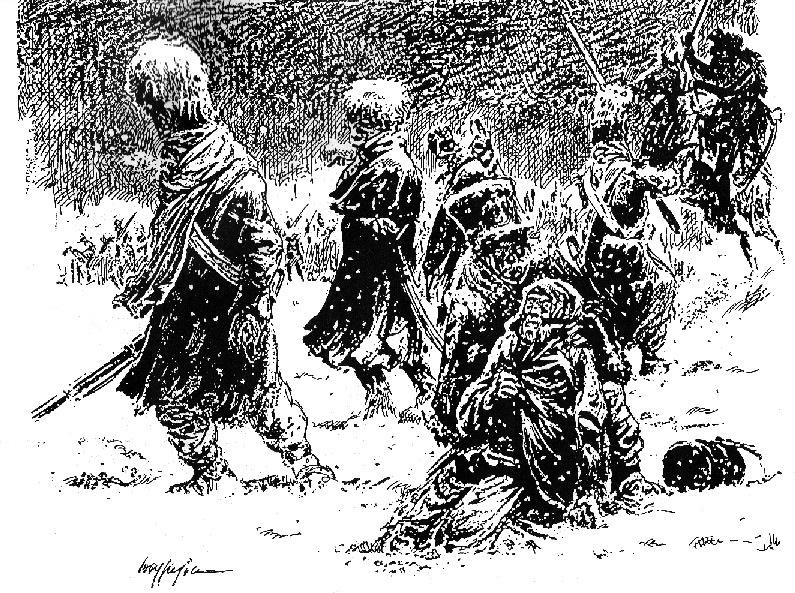 "7 December was the most terrible day of my life. The cold had reach −30°[−37.5
°
C]. At three o'clock in the morning the Marshall gave the order to march out. When it came for the signal to be given, it turned out that the last drummer boy had frozen to death. I then went among the soldiers, talking to each one, encouraging them, exhorting them to get up, to stand to arms but all my efforts were in vain; I could only assemble fifty men. The others, two or three hundred of them, lay on the ground, dead and stiff from the cold."
— Prince Wilhelm of Baden writes

. See

Adam Zamoyski,

Moscow 1812: Napoleon's Fatal Marc

h, (New York 2004) at page 498.